Whether you want to learn how to erase your dark circles, get a glow, or create a cat eye, we have the tools and tips you need to get your best look.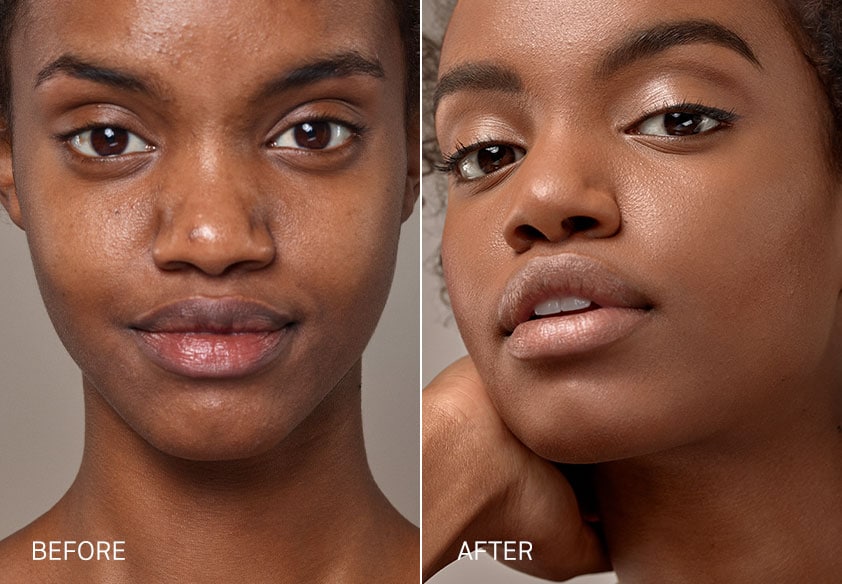 HOW TO: CORRECT DISCOLORATION
Reach for long-wearing, buildable formulas to cover dark spots, hyperpigmentation, discoloration, and acne scars.
To find the right Corrector shade for hyperpigmentation, look at the tone of discoloration. If it's brownish, choose a peach shade. If it's greyish, choose a bisque shade.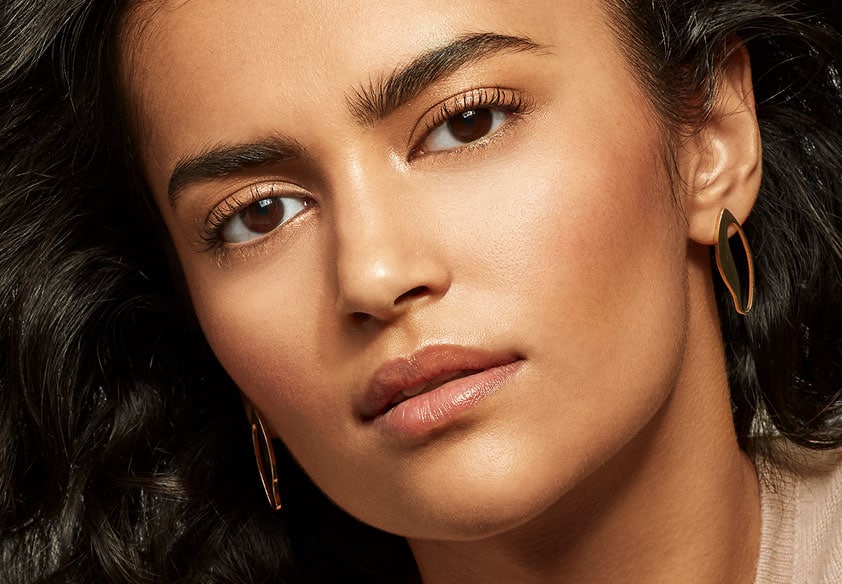 Choose creamy, moisturizing formulas for wide-awake eyes and glowing, healthy-looking skin.
Get perfectly defined, even brows every day with just one product.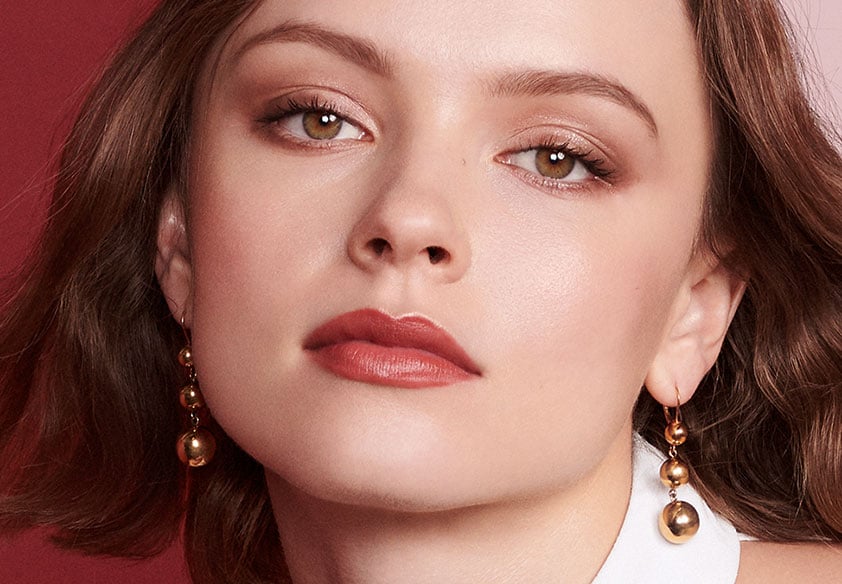 HOW-TO: ULTRA-WEARABLE RED LIP
Our award-winning, universally flattering red lip is paired with glowing skin for a perfect work-to-weekend look.
Learn how to get a go-to look by effortlessly layering shadows.
Choose a neutral matte shade slightly lighter than your lid tone as a base shade for any eye look to brighten and neutralize discoloration.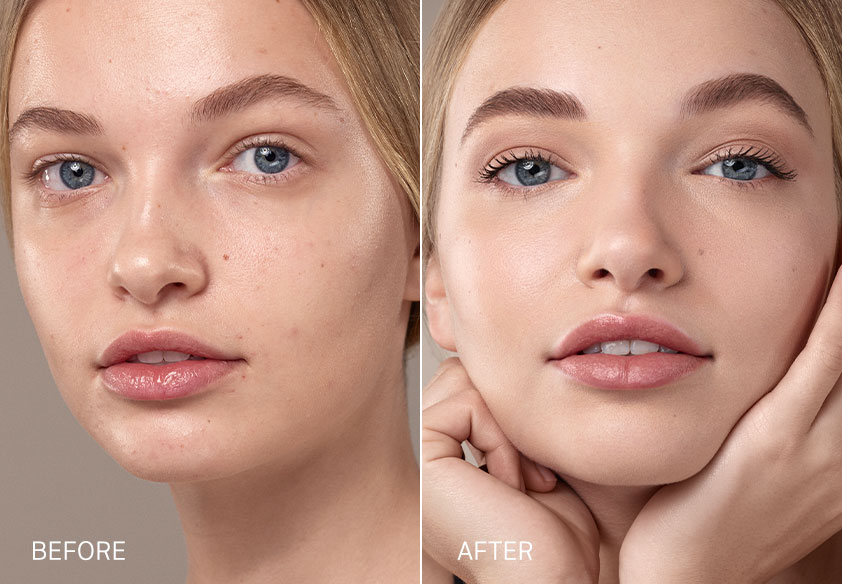 If you're experiencing redness or sensitivity, our lightweight moisturizer and foundation formulas have got you covered.
To find the right Corrector shade for dark circles, look at the tone of discoloration under your eyes. If it's bluish-purple, choose a bisque shade. If it's greenish-brown, choose a peach shade.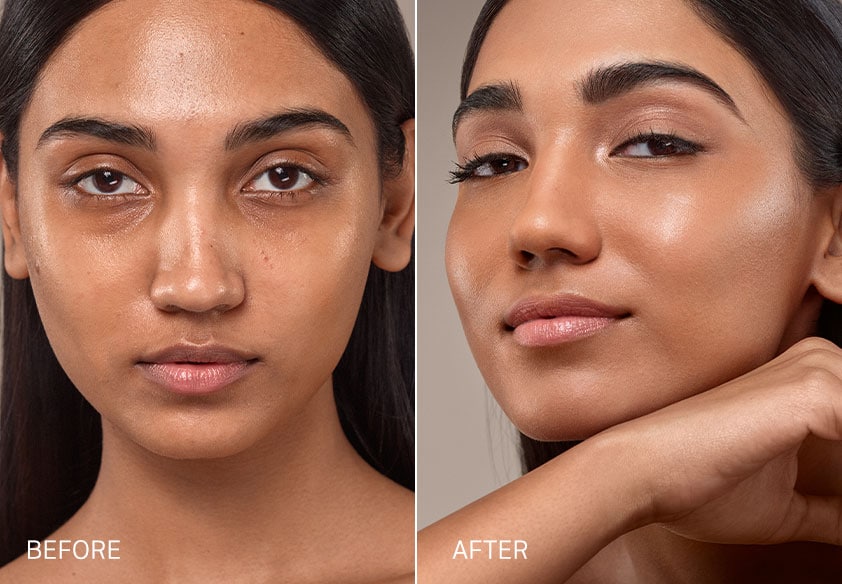 HOW TO: INSTANT DARK CIRCLE ERASER
Learn how to color correct and cover undereye dark circles in three easy steps.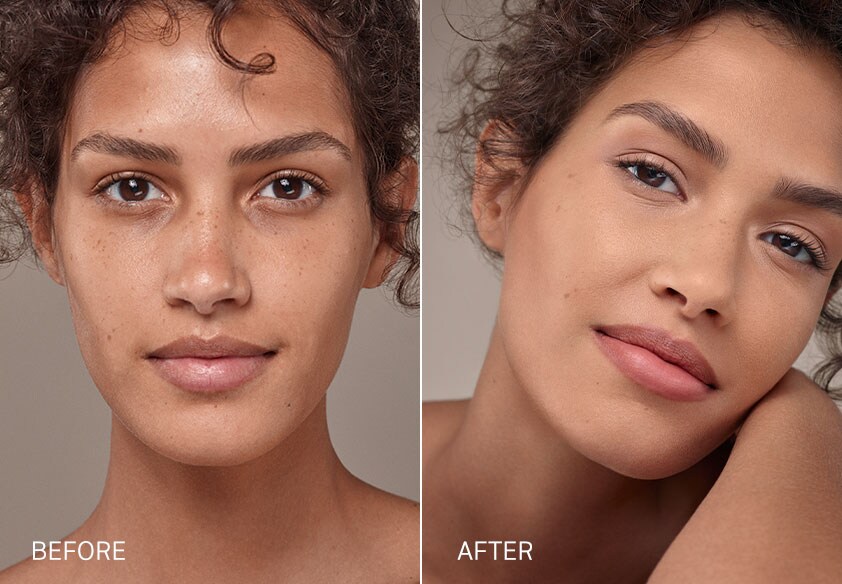 HOW TO: CONTROL OIL & SHINE
For shine-free, natural-looking makeup, choose a lightweight primer  and matte, oil-free foundation.
Once you've applied liner to your upper lashlines, glide a cotton swab across the liner, past outer corners to extend the wing, creating an easy cat eye or guide for a bolder wing.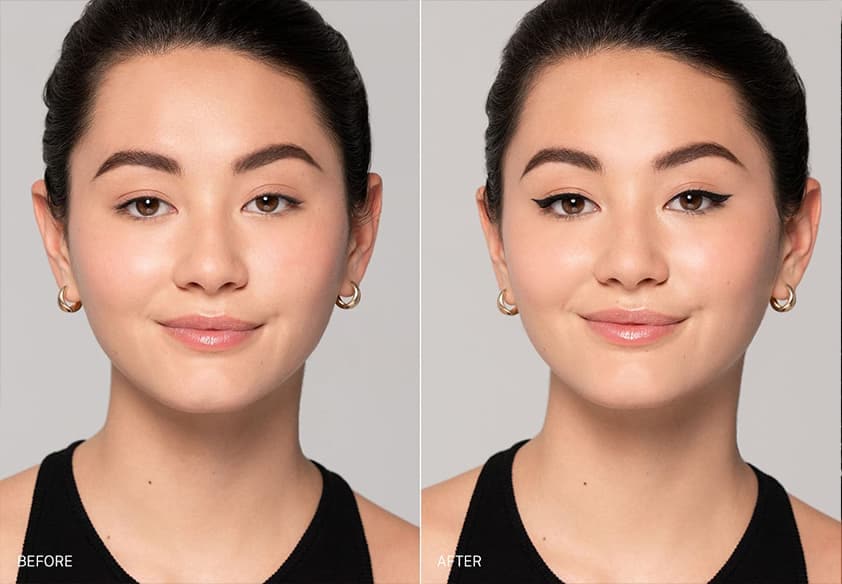 HOW TO: LINE & DEFINE EYES
Learn 3 essential eyeliner techniques-from a simple tightline to a classic cat eye.
HOW TO: MINIMIZE THE LOOK OF PORES
Visibly minimize pores with our smoothing skincare and long-lasting foundation.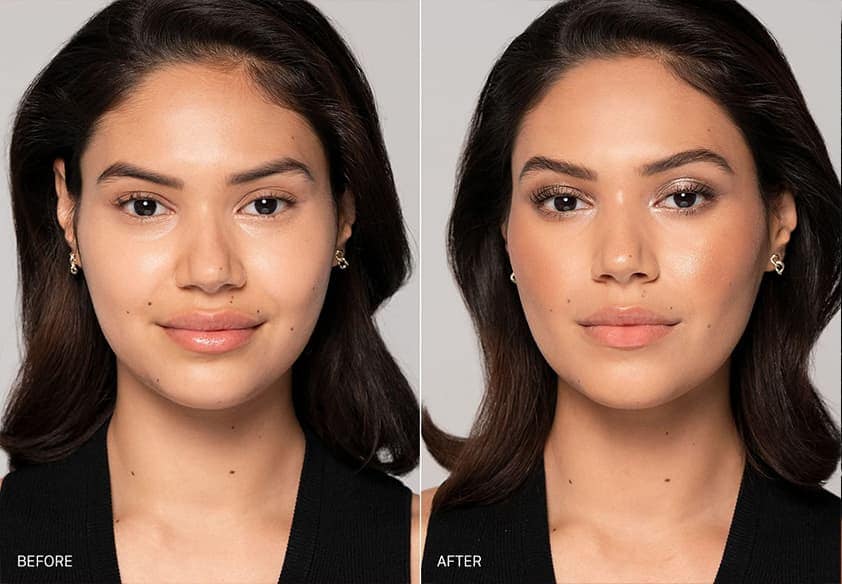 Learn how to create easy impact with this universally flattering metallic eyeshadow shade.
Our Luxe Eye Shadows can be applied wet or dry. To get a high-impact, metallic finish, dampen your brush before dipping into the shadow.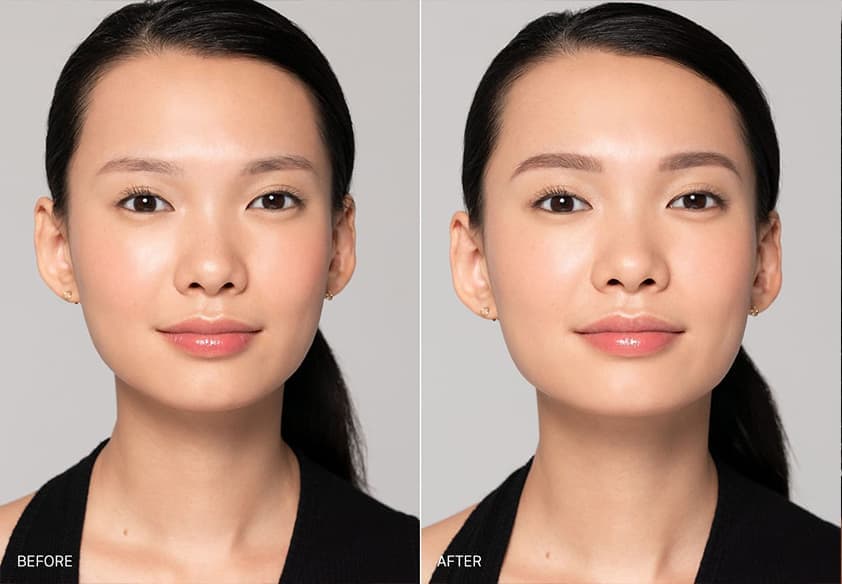 HOW TO: NATURALLY GROOMED BROWS
Learn how to shade and tame-effortlessly.
A natural-looking way to deepen fair blonde, grey, or auburn brows for a face-framing effect.
To find the right brow pencil shade, identify your hair's undertone—either cool or warm—and choose a shade that corresponds to that.
HOW TO: FILL SPARSE BROWS
Learn to fill in thinning or patchy brows with our step-by-step guide.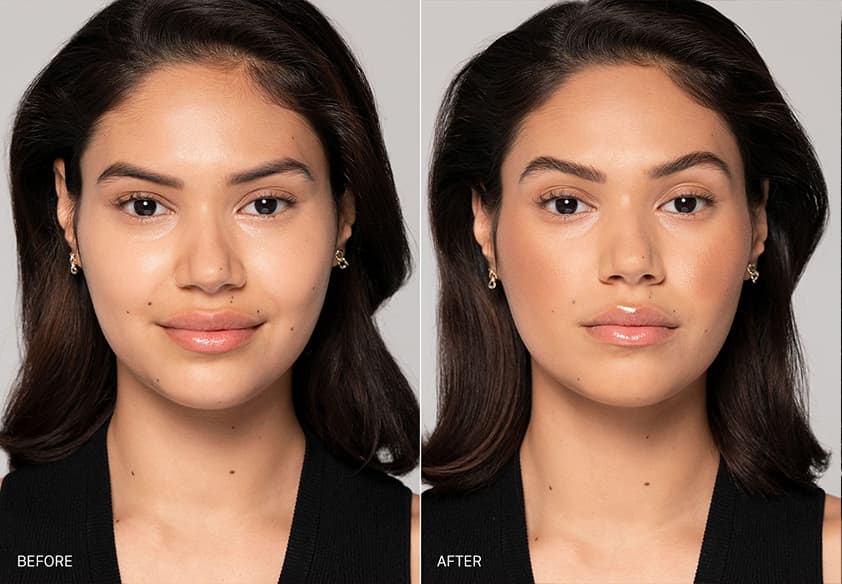 Learn how to use highlighter and bronzer to bring out your best features.
If you ever need to tone down your bronzer, use a foundation brush to buff it out, focusing on any visible edges.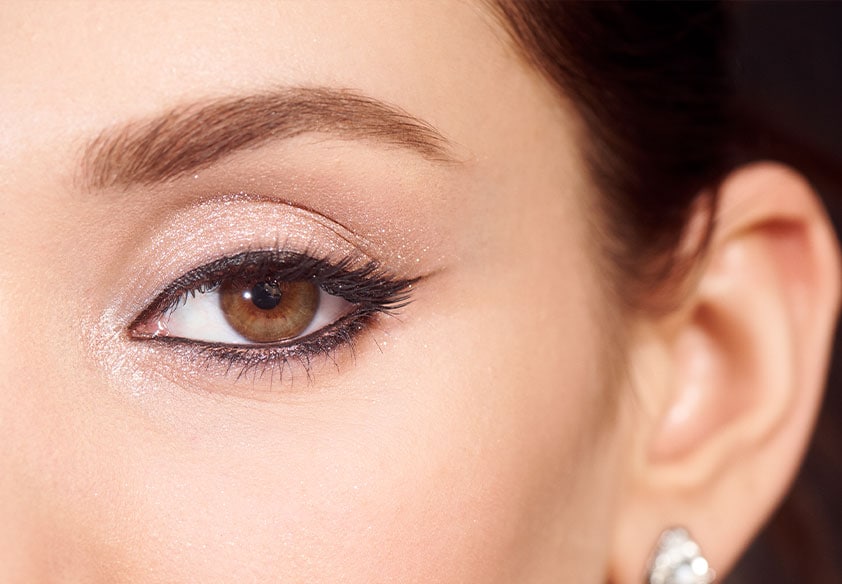 HOW TO: CAT EYE FOR NIGHT OUT
Pair graphic winged liner with a touch of glitter for a party-ready look that shines all night.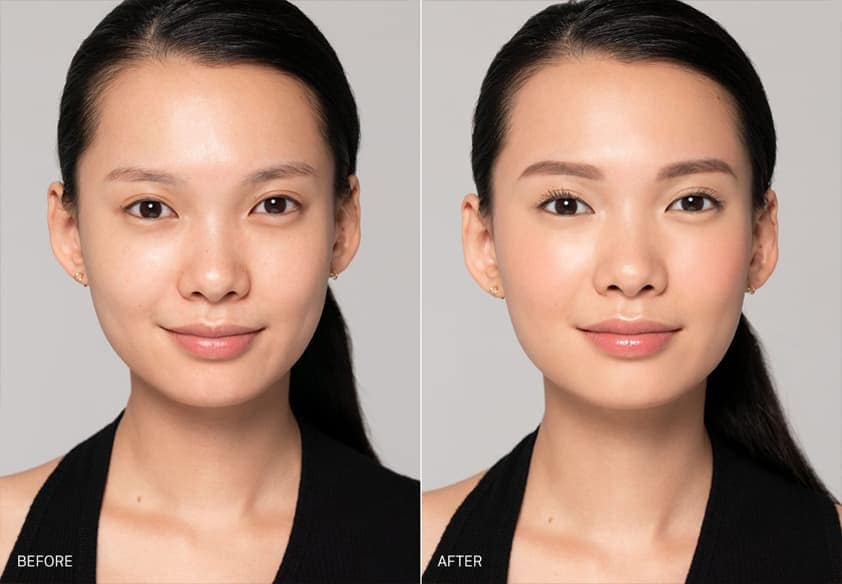 Learn how to enhance your natural beauty with easy, everyday makeup.
Buff foundation onto your face with the the Full Coverage Face Brush using circular motions to build coverage. Stipple foundation on textured skin with the brush for smoother coverage. Use a sweeping motion to blend out foundation.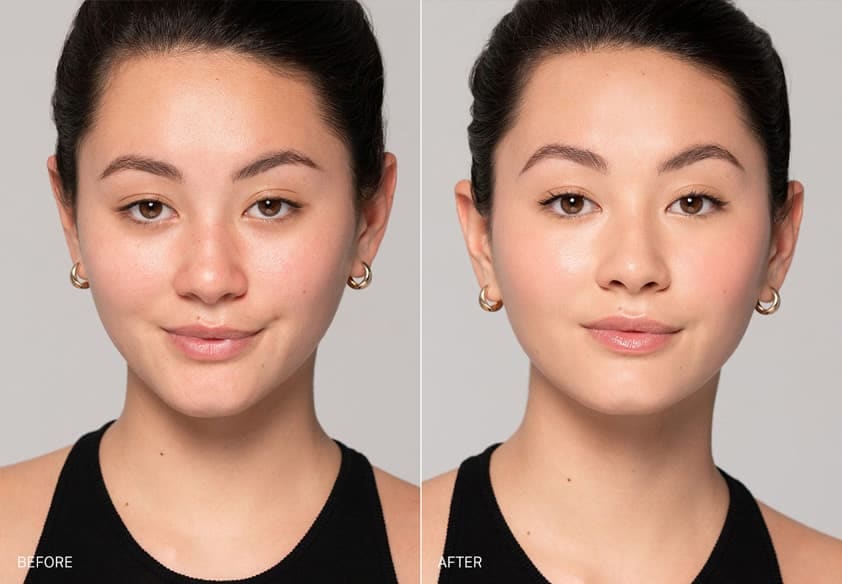 Learn how to achieve dewy skin with the right skincare and luminous makeup.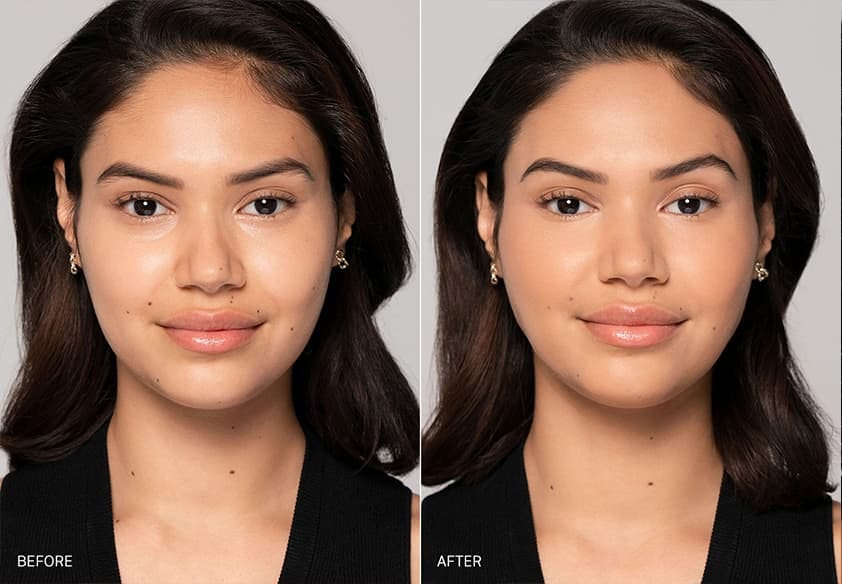 Learn how to prep and perfect for a shine-free makeup routine that keeps your skin looking like skin.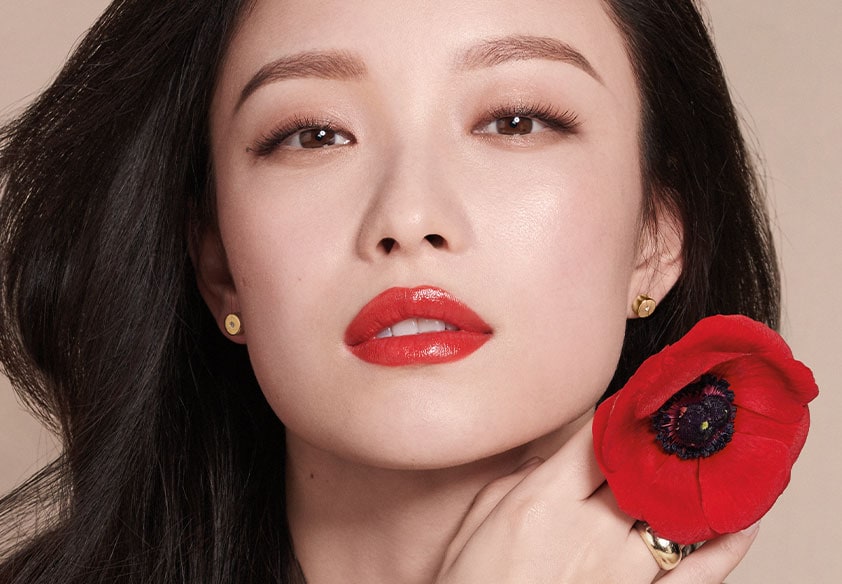 HOW TO: SPRING-INSPIRED MAKEUP
Swap your go-to red for a fresh pop of coral, then pair with shimmering eyes and radiant skin.