Learn more about Bobbi Brown Lip Colour.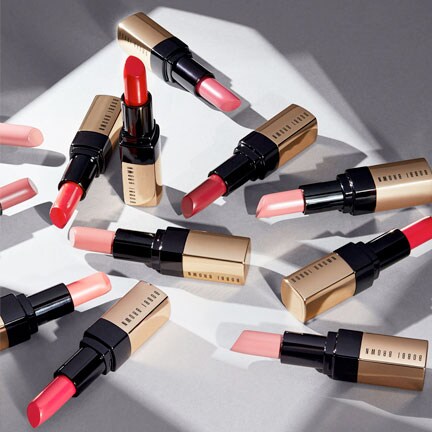 Nothing says confidence like a bold red lip. Lip colour gives a pop to any makeup look, adds elegance to your appearance, and instantly elevates your style. Lipstick is one of the most popular beauty products, but it's not the only lip product you should consider. Lip care, lip gloss, lip liner, and lipstick are all options when it comes to creating the perfect pout.

Lip care is an essential part of your overall beauty routine, as it ensures your lips are healthy, moisturised, and protected from the sun. Our Lip Balm SPF 15 is specially formulated with wheat germ, avocado, and olive oil to rehydrate and protect without feeling greasy. Using soothing aloe vera, this lip balm adds a layer of comfort to the delicate skin of your lips.

Our Extra Lip Tint gives you the same benefits as a balm but with a fresh, peachy stain that enhances your natural lip colour. The formula is sheer and lightweight, softening and hydrating instantly.

When it comes to choosing a lip colour product, it's all about your personal style. Lip glosses are shiny and sleek, while lipsticks have classic matte appeal.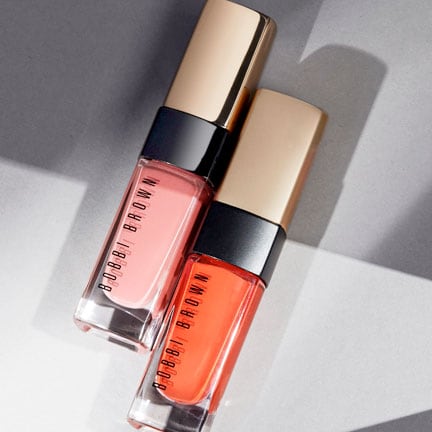 For a high-shine formula with a sultry sheen, choose Bobbi Brown Lip Gloss. The glossy look creates the appearance of a fuller pout, and jojoba and avocado oils drench your lips in comforting hydration. Add a bit of shimmer to your look with the High Shimmer Lip Gloss. A blend of pearls in a clear base creates a super reflective effect, perfect for weekend outings.

If you're looking for the colour without the shine, a matte lipstick is the answer. Our Creamy Luxe Matte Lip Colour comes in ten colours, from dark berry noir to pale peach, so you can show off your personality. The creamy formula offers a modern matte lip with incredible wearability.

Our Luxe Lip Colour is our boldest, most vibrant colour ever. Choose from over thirty shades in two formulas to create a tailored look. These lipsticks dramatically boosts moisture levels to condition your lips even after the product is removed. The formulas instantly rejuvenates lips to reduce the appearance of fine lines and eliminate lip flaking.

To enhance your perfect pout, use lip liner. Designed to define your lips, lip liner lasts for hours and keeps your lip colour from bleeding or feathering. Our Lip Pencil has a velvety texture that glides onto lips easily. This liner offers natural-looking definitely, giving you the pop you need to finish your lip look.

The Bobbi Brown Art Stick works to define your lips and add a burst of colour. The creamy consistency stays on lips for all-day wear. The Art Stick can replace your lip liner and lipstick, or be used as a base for bold lip colours.

Let your lips do the talking. Whether you use a simple balm or a bright, bold pigment, your lips are bound to add a beautiful finish to your makeup look.