Learn more about Bobbi Brown Highlight & Glow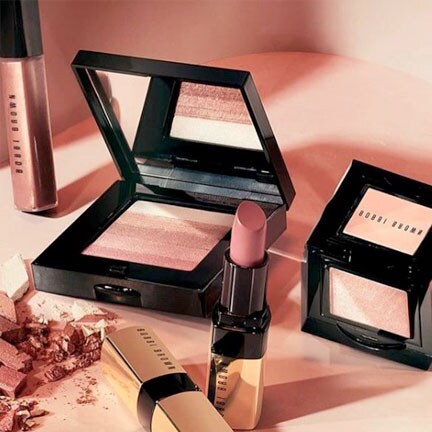 Ready to achieve a glamorous glow? Bring out the best with highlighters that turn heads.

Makeup is about looking great, but it's also about feeling beautiful. Bringing out the best in yourself not only makes you feel calm and confident but also makes you look your very best.

One of the best ways to emphasise your beauty and youthfulness is with highlighter. Highlighter brings instant glow and luminosity to your face, creating a healthy and radiant look.

To begin any glowing makeup look, you need to create a flawless canvas. Foundation helps to hide imperfections and smooth the texture of your skin, making your complexion look even and perfected. Choose a foundation that suits your skin type, offering a natural finish for dry skin or a matte finish for oily skin.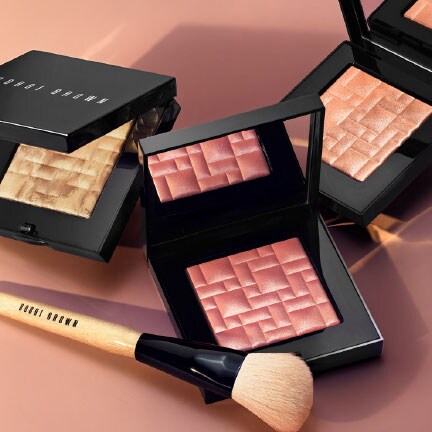 After your foundation has been applied, you can highlight specific areas of your face to create a healthy glow. Highlighter ranges from subtle to high-shine shimmer, so choose the beauty products that most suit your style.

Nude Finish Illumination Powder offers subtle and natural brightening powder, giving your skin radiance without being obvious. The formula features a skin-brightening blend of Mulberry, Grape, and Scutellaria Extract as well as Sodium Hyaluronate for increased moisture.

If you're looking for something natural with impact, opt for a highlighter that offers both colour and shimmer, like the Brightening Brick. The Brightening Brick is ideal for those who want the best of both worlds. It provides the warmth of a bronzer with the soft flush of blush to give your skin a gorgeous, natural glow. The Brightening Brick comes in several colours to complement a range of skin tones.