Best Seller
Full Coverage Face Brush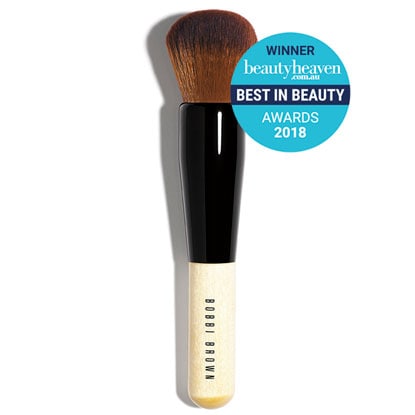 COFFEE TO COCKTAILS
ENJOY A MINI EYE SET
AVAILABLE ON ORDERS OVER $100+
USE CODE: EYES19 AT CHECKOUT – OUR TREAT!
Learn More
What It Is
Who it's For
Why It's Different
How to Use
Suitable for all our foundation formulas, the short, tightly packed bristles of this ultra-soft brush effortlessly cut shine and deliver just the right amount of formula for an ultra-polished "HD" finish.
5.29"L
For women who want a flawless, full-coverage look.
This brush can be used both dry and damp with our liquid foundations too.
Begin by brushing on formula around the nose, then gently blend onto the rest of the skin. Be sure to add extra coverage where there's any redness.