Bobbi's Artists will be on hand to offer expert advice, while their
team will teach you how to perfect the art of application during a 40 minute
makeup lesson which will be custom made to suit your needs.*
*Event dates are subject to change and require a booking fee to confirm your place. We advise that you contact the relevant store directly to confirm your booking.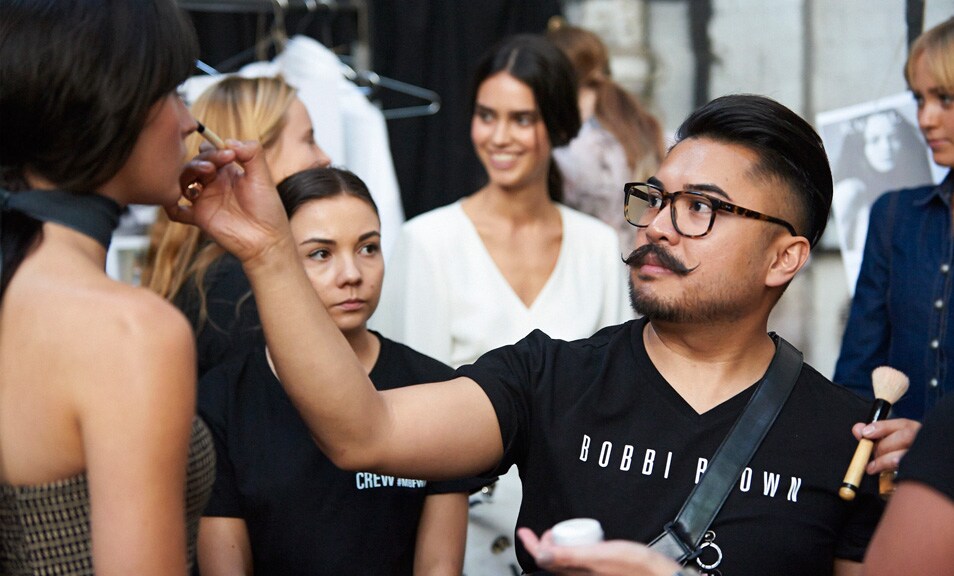 Get compliments on your skin, not your foundation with our #SeePerfectSkin events
| | | |
| --- | --- | --- |
| 12 MAY | Myer Brisbane | |
| 12 MAY | David Jones Hay St | |
| 12 MAY | Myer Melbourne | |
| 12 MAY | David Jones Chadstone | Bobbi Brown Beauty Team Artist Rodrigo Durand |
| 13 MAY | David Jones Castle Hill | Bobbi Brown Beauty Team Artist Izumi Sordon |
| 13 MAY | David Jones Queens Plaza | Bobbi Brown Beauty Team Artist Kerrie Stout |
| 13 MAY | David Jones Rundle Mall | |
| 13 MAY | David Jones Hay St | |
| 13 MAY | Myer Perth | |
| 18 MAY | David Jones Elizabeth St | Bobbi Brown PRO Artist Alphie Sadsad |
| 18 MAY | David Jones Chadstone | Bobbi Brown PRO Artist Alphie Sadsad |
| 19 MAY | Myer Sydney City | Bobbi Brown PRO Artist Alphie Sadsad |
| 19 MAY | David Jones Chatswood | Bobbi Brown Beauty Team Artist Izumi Sordon |
| 19 MAY | David Jones Rundle Mall | |
| 20 MAY | Myer Macquarie | Bobbi Brown Beauty Team Artist Linda Lubrin |
| 20 MAY | David Jones Bourke St | Bobbi Brown Beauty Team Artist Joanne Yu |
Show Dates