Skin Moisture Solution No. 86 - Intense Rehydration Compound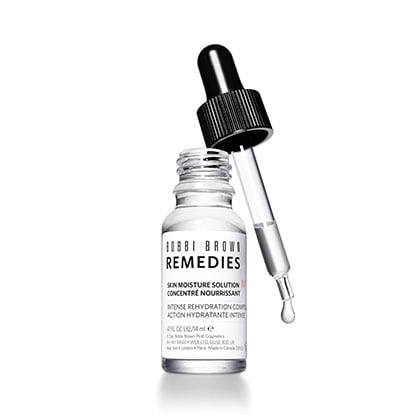 Hide Shade Detail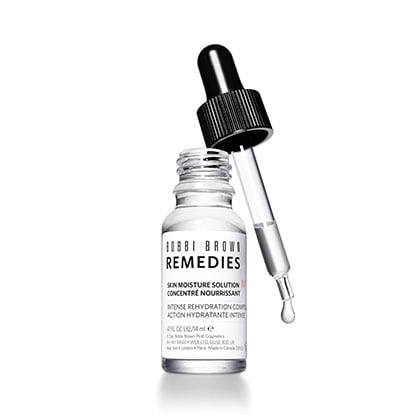 YOUR EVERYDAY ESSENTIALS
ENJOY THREE DELUXE SAMPLES.
AVAILABLE ON ORDERS OVER $150.
USE CODE:
ESSENTIALS
AT CHECKOUT-OUR TREAT.
Learn More
What It Is
Who it's For
Why It's Different
How to Use
Formulated for severely parched, uncomfortable skin, this Sodium Hyaluronate-infused solution works like a moisture magnet, instantly binding moisture to skin's surface.
The result is deeply moisturised skin that's supple, never taut.
- Helps increase skin's natural moisturising factor
- Helps restore skin's optimal moisture levels
- Minimizes tautness
Claims:
91% said skin felt
instantly more comfortable
88% said it instantly
quenched
parched skin
86% said it instantly
helped restore skin's glow
After 4 weeks, 91% said skin felt
more comfortable throughout the day.
14ml
Anyone with severely dehydrated skin.
A concentrated infusion of moisture featuring Hyaluronic Acid Complex to pull moisture to the skin and support skin's natural moisturising factor. Formulated with Sodium Hyaluronate, a naturally derived moisture magnet that can hold up to 1,000 times its weight in water. It draws moisture to skin while stimulating skin's natural Hyaluronic Acid production.
Apply 2-3 drops on clean skin twice a day. Follow with your customized Bobbi Brown skincare regimen. Layer over Skin Reviver and under Skin Fortifier to boost dull, dry skin.